Order OnlineMoorpark CA 93021
Notes regarding time
Early bird pricing through June 30th
Description
This will sell out! Get Your Tickets Quick!
Gather your camping gear for a night under the stars at Arroyo Vista Park!
Families will enjoy a barbeque dinner, games, ghost stories, crafts, and more! The fun starts at 6:00 p.m. on Friday, August 13th, and a pancake breakfast will be served at 8:00 a.m. on Saturday morning!
Registration:
This event will fill up quickly, register for only $12 per person until July 1st.
After July 1st, prices increase to
$15 per person.
Registration can be completed online
(under 'Events'), in person at the Arroyo Vista Recreation Center, or by
calling (805) 517-6300.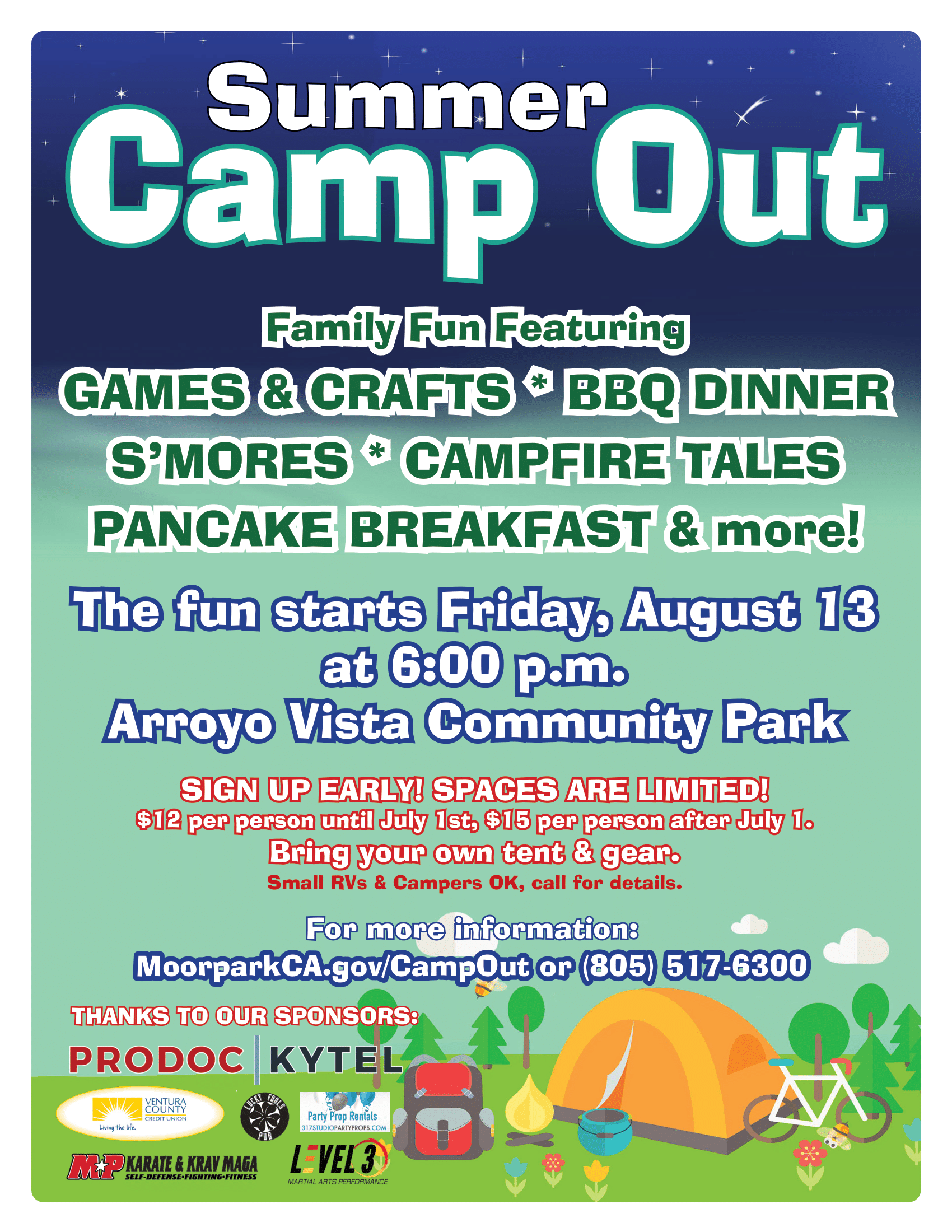 More Info